Beeswax, Industrial grade, 1 lb.
$6.00
Industrial grade beeswax, by the pound.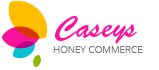 10 in stock (can be backordered)
Description
Beeswax salvaged from brood comb often is darker than the wax from the honey supers. When it comes to making candles, the broodwax is not used.  Still the wax has it's uses. Lightly filtered.  Sold in 1 pound increments.
Additional information
| | |
| --- | --- |
| Weight | 1 lbs |
| Dimensions | 6 x 4 x 1.5 in |